About Us
Experienced Local Attorneys Fighting for You
About Our Firm
The Downtown Firm With a Hometown Advantage
At Lopez, Severt & Pratt Co, we know that results matter. With more than 100 years of combined legal experience, our compassionate, dedicated and knowledgeable attorneys are here to work with you through any legal situation.
We serve all of Ohio's Miami Valley. Satisfying the needs of our clients is our No. 1 priority. This drive to be the most helpful, results-driven law firm in the region is reflected in the awards and accolades we have received throughout the years. Since 2010, we've been repeatedly voted as the best law firm in Troy by the readers of the Troy Daily News. We are also AV peer review-rated by the Martindale-Hubbell Law Directory (the highest recognition of ethical values and legal ability) and have been recognized by Super Lawyers.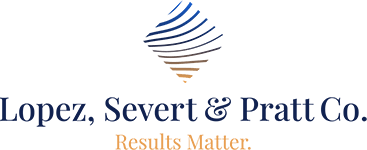 Whether you need help defending your constitutional rights, caring for your family, obtaining fair compensation for your injuries or solving complex financial issues, we are the local lawyers who know how to help.
You Can Count on Us to Help
Since 1996, we have been helping people just like you throughout Troy and beyond. We are a results-driven firm that doesn't rest on its laurels and settle for less than what you are due.
Contact us today for a FREE initial consultation and find out how we can help you.
Get A Consultation Today
Contact our Dedicated Team to Get Started